Agentia pentru Dezvoltare Internationala a Statelor Unite (USAID): infiintata de J.F. Kennedy, dezvolta programe de asistenta pentru tarile in curs de dezvoltare.
Ambient Assisted Living (AAL): a fost infiintata in 2007 de catre Comisia Europeana. Programul isi propune ca si scop crearea de conditii mai bune de trai pentru persoanele in varsta cu ajutorul noilor comunicatii si tehnologii.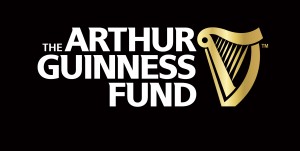 Arthur Guinness Fund – fundatia ofera premii

ArtsLink Projects ofera sprijin financiar nerambursabil artistilor din tarile eligibile.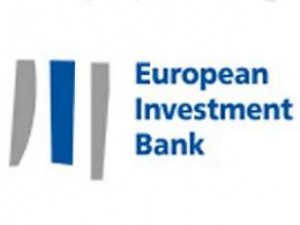 Banca Europeana de Investitii – acorda finantari prin intermediul Programului pentru cunoastere, compus din trei programe diferite:
EIBURS, programul BEI de sponsorizare a cercetarii universitare (University Research Sponsorship Programme);
STAREBEI (STAges de REcherche BEI), un program de finantare a tinerilor cercetatori care lucreaza in cadrul unor proiecte comune BEI-universitati; si
Banca Europeana pentru Reconstructie si Dezvoltare – acorda finantari pentru infrastructura, competitivitate, eficienta energetica.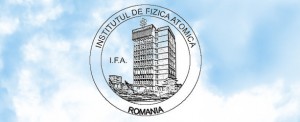 Comisariatul pentru Energie Atomica (CEA) Acordul General de Cooperare pentru Cercetare Stiintifica dintre CEA si IFA isi propune consolidarea cooperarii dintre Franta si Romania cu scopul de a promova cercetarea stiintifica si dezvoltarea tehnologica in domenii precum Energie Nucleara, Noi Tehnologii pentru Energie, Cercetare Fundamentala pentru Energie si Tehnologii Informationale si pentru Sanatate. Semnarea Acordului, etapa prevazuta in Foaia de Parcurs a Parteneriatului Strategic Romano-Francez de cooperare tehnico-stiintifica stabilita in anul 2008, da posibilitatea incheierii si finantarii unor acorduri de cooperare specifice, in anumite domenii, intre institutii de profil din Romania si din cadrul CEA.
Acordul a fost semnat pe data de 2 decembrie 2009, in Sala de Conferinte IFA, in cadrul unui simpozion care a marcat implinirea a 60 de ani de la infiintarea IFA precum si a 10 ani de participare a Romaniei la programul EURATOM-Fuziune.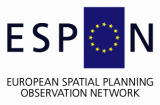 Espon Coordination Unit acts as the secretariat for the ESPON 2013 Programme. It provides technical support for the Monitoring Committee, the Certifying Authority and the Audit Authority in relation to the management of the programme.
In addition, due to the specific nature of the ESPON 2013 Programme, the Coordination Unit also performs analytical tasks to ensure the achievement of the objectives and mission of the programme.
European Association of National Metrology Institutes (EURAMET) is a Regional Metrology Organisation (RMO) of Europe. It coordinates the cooperation of National Metrology Institutes (NMI) of Europe in fields like research in metrology, traceability of measurements to the SI units, international recognition of national measurement standards and related Calibration and Measurement Capabilities (CMC) of its members. Through Knowledge Transfer and cooperation among its members EURAMET facilitates the development of the national metrology infrastructures.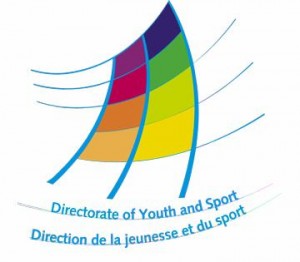 EYF European Youth Foundation is a fund established in 1972 by the Council of Europe to provide financial support for European youth activities. It has an annual budget of approximately 3 million Euros.
The EYF thus provides financial support to the following types of activity undertaken by non-governmental youth organisations or networks or by other non-governmental structures involved in areas of youth work relevant to the Council of Europe's youth policies and work:
educational, social, cultural and humanitarian activities of a European character;
activities aiming at strengthening peace and co-operation in Europe;
activities designed to promote closer co-operation and better understanding among young people in Europe, particularly by developing the exchange of information;
activities intended to stimulate mutual aid in Europe and in the developing countries for cultural, educational and social purposes;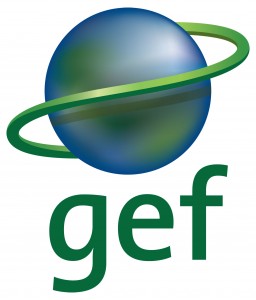 Fondul Global de Mediu (The Global Environment Facility – GEF) este un organism international menit sa asigure protectia mediului la nivel global.
Fondul Global de Mediu, destinat unui numar de aproximativ 160 de tari cu o economie in curs de dezvoltare, le ofera acestora finantare in vederea derularii unor proiecte de protectie a mediului, proiecte ce propun solutii pe termen lung si care au un impact la nivel global, aplicabile in variate zone geografice.
Romania a aderat la aceasta organizatie internationala in anul 1994, beneficiind pana in prezent de peste 20 milioane USD din fondurile GEF in vederea finantarii proiectelor din domeniul schimbarilor climatice, a conservarii biodiversitatii, precum si intarirea capacitatii administrative pentru implementarea Conventiilor de la Rio etc.
Domeniile tematice ale GEF sunt: conservarea biodiversitatii, schimbarile climatice, apele internationale, managementul durabil al terenurilor, poluantii organici persistenti, protectia stratului de ozon.
O componenta importanta a activitatii sale consta in oferirea de asistenta tarilor eligibile in vederea indeplinirii obligatiilor acestora, conform conventiilor internationale din domeniul protectiei mediului.
Forumul european al tineretului (European Youth Forum) – The European Youth Forum strongly advocates for the promotion, recognition and support of youth volunteering in Europe and the integration of volunteering into work and study life. The Youth Forum particularly supports participatory youth organisations allowing volunteers to access all decision-making levels and to influence the actions and approaches of these organisations.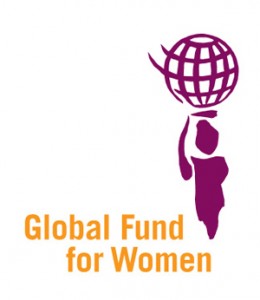 Global Fund for Women has been a catalyst in the global women's rights movement since 1987 by mobilizing nearly $85 million from 20,000+ diverse individuals and institutions and in turn, providing grants to 4200 groups in 171 countries. In 2010 alone, our efforts reached 125,000 women and girls and benefited thousands more.

Open Society Institute works to build vibrant and tolerant societies whose governments are accountable and open to the participation of all people.
Working in every part of the world, the Open Society Foundations place a high priority on protecting and improving the lives of people in marginalized communities.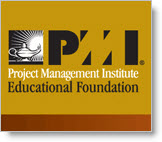 PMI Educational Foundation (PMIEF) – Through grants, programs, scholarships, and educational resources the PMI Educational Foundation brings the benefits and the power of project management to local communities and to the farthest reaches of the world for social good.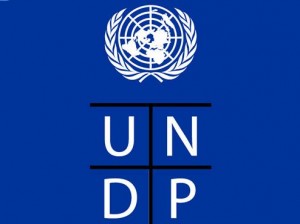 Programul Natiunilor Unite pentru Dezvoltare, ca organism subsidiar al Organizatiei Natiunilor Unite, a fost infiintat in 1965, prin rezolutia 2029 (XX) (1965) a Adunarii Generale a ONU. El reprezinta reteaua globala a ONU in domeniul dezvoltarii, cu scopul de a sprijini tarile in curs de dezvoltare in vederea atragerii si utilizarii corespunzatoare a asistentei pentru dezvoltare.

TechSoup Global este cea mai mare intreprindere sociala din domeniul tehnologic din lume. In cei de 25 de ani de activitate, TechSoup a donat peste 9.7 milioane de produse de software si hardware catre 183.000 organizatii din peste 40 de tari din toata lumea. Cu ajutorul partenerilor sai, TechSoup Romania creeaza permanent instrumente de lucru si ajutor pentru organizatiile neguvernamentale, cum ar campanii pentru 2% (www.map4good.org) sau competitii nationale pentru construirea unor solutii online pentru probleme sociale dificile: ReStart Romania, Restart in Educatie (www.restartromania.ro, www.restartedu.ro).
The German Marshall Fund of the United States (GMF) strengthens transatlantic cooperation on regional, national, and global challenges and opportunities in the spirit of the Marshall Plan.
GMF does this by supporting individuals and institutions working in the transatlantic sphere, by convening leaders and members of the policy and business communities, by contributing research and analysis on transatlantic topics, and by providing exchange opportunities to foster renewed commitment to the transatlantic relationship.
In addition, GMF supports a number of initiatives to strengthen democracies. Founded in 1972 as a non-partisan, non-profit organization through a gift from Germany as a permanent memorial to Marshall Plan assistance, GMF maintains a strong presence on both sides of the Atlantic. In addition to its headquarters in Washington, DC, GMF has offices in Berlin, Paris, Brussels, Belgrade, Ankara, Bucharest, Warsaw, and Tunis. GMF also has smaller representations in Bratislava, Turin, and Stockholm.

The International Republican Institute – a nonprofit, nonpartisan organization. IRI advances freedom and democracy worldwide by developing political parties, civic institutions, open elections, democratic governance and the rule of law.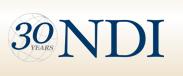 The National Democratic Institute is a nonprofit, nonpartisan organization working to support and strengthen democratic institutions worldwide through citizen participation, openness and accountability in government.
Trust for Civil Society in Central & Eastern Europe – The mission is to support the long term sustainable development of civil society and non-governmental organizations in Central and Eastern Europe, including cross-border and regional activities in which they may engage.
The CEE Trust definition of civil society is based on a broader understanding, including registered non-profit non-governmental organizations (NGOs), but also other formally and informally organized citizens, groups, coalitions, movements, representatives of the media and educational institutions, working for the advancement of the public good.


UNESCO – UNESCO's mission is to contribute to the building of peace, the eradication of poverty, sustainable development and intercultural dialogue through education, the sciences, culture, communication and information.


Universitatea Central Europeana (CEU) – ofera burse de studiu

World Learning is a nonprofit organization advancing leadership in more than 60 countries. We envision a just world, driven by engaged citizens and thriving communities. To achieve this goal, our mission is to empower people and strengthen institutions through education, exchange, and development programs.